Featured Property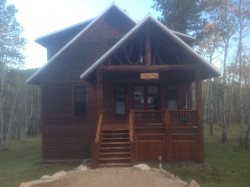 Wildwood Lodge
Guest Reviews
My wife and I recently traveled to the Black Hills with our new born to meet with my in-laws from the Baltimore, MD area. We met and s...
HI : I just wanted to say thank you for the use of your amazing property! We loved our vacation and the house made it perfect. Once w...
The goal of our vacation was to be able to see all the gorgeous sights of South Dakota's western region. We found the location relativ...
View More Reviews